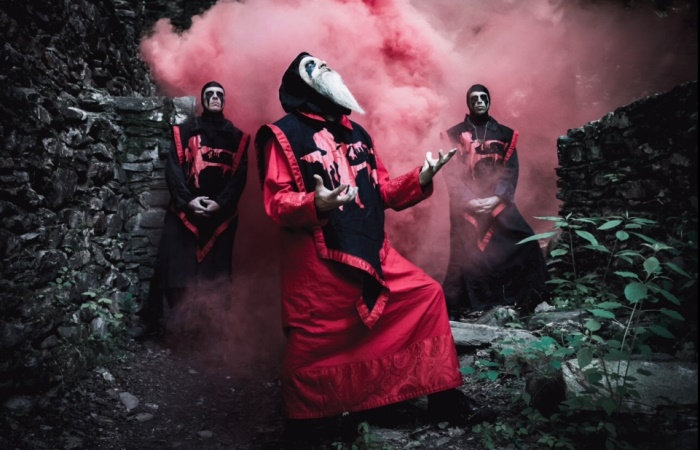 Photo by: David Parham
Black metal outfit Profanatica have shared the details for their new full-length Rotting Incarnation Of God, which is due October 11th through Season Of Mist. The effort's title track has also been released and can be heard below. Pre-orders for the record can be picked up through the label's webstore, Bandcamp, iTunes, Amazon, and Google Play.
Profanatica recorded, mixed, and mastered Rotting Incarnation Of God at Orange Peel Recordings in Kennesaw, GA. Paul Ledney and Raheem Amlani handled production. Amlani also guests on the effort, providing synth for four tracks: "Sacramental Cum", "Mocked, Scourged, And Shit Upon", "Eucharist In Ruin", and "In My Kingdom". The album cover, posted below, was created by artist Paolo Girardi.
Rotting Incarnation Of God track listing:
"Liturgy Of Impurity"
"Prayer In Eclipse"
"Broken Jew"
"Washed In The blood Of Lord"
"Sacramental Cum" (feat. Raheem Amlani)
"Mocked, Scourged And Shit Upon" (feat. Raheem Amlani)
"Tithing Cunt"
"Rotting In Carnation Of God"
"Eucharist In Ruin" (feat. Raheem Amlani)
"In My Kingdom" (feat. Raheem Amlani)
[via Metal Injection]